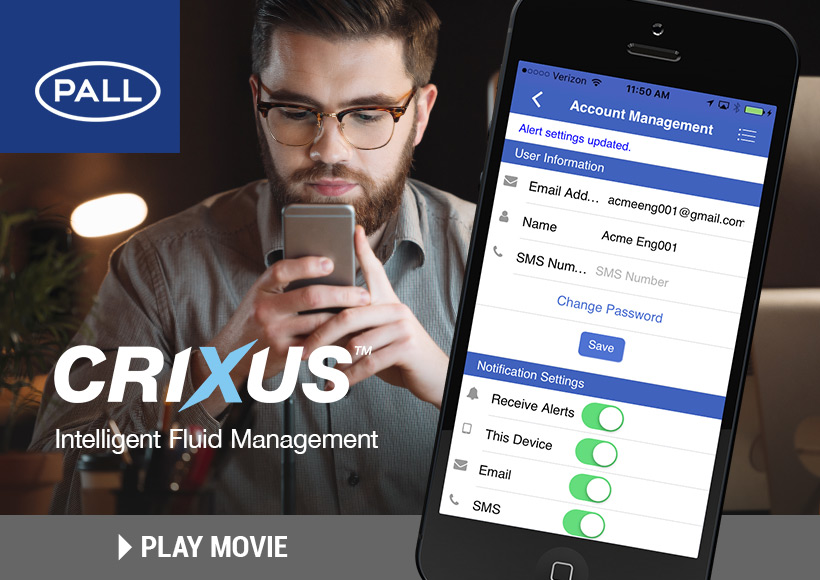 Pall Crixus – Continuous monitoring of fluid condition and filter performance for industrial manufacturing.
Client: Pall Corporation

Project owner: MediaXtreme

Category: Animation
Using 3D animation and motion graphics, the brief for this project was to explain and scenario a maintenance process using a product specific mobile app. The descriptive process steps are interleaved with the benefits of the system resulting in a piece of marketing material that offers both sales and instructional value.