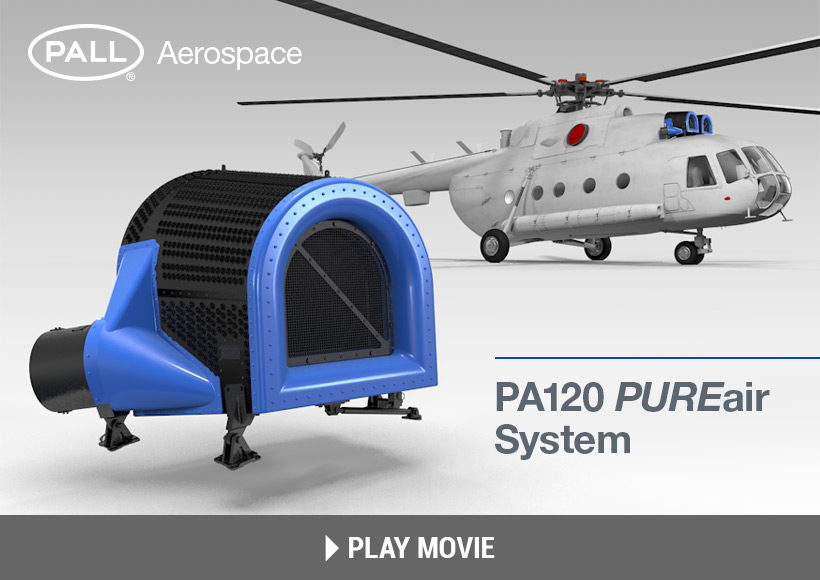 Pall Aerospace PA PUREair system for Mi-8/17 helicopters.
Client: Pall Corporation

Project owner: MediaXtreme

Category: Animation
Airborne contamination entering helicopter engines and other fluid systems during operations in harsh environments can cause wear and damage to critical components – lots for us to learn! With no photographic material available for this product, we worked from supplied CAD files to create this 100% 3D animated project. The tight deadline stretched our render farm to the max.